Virgin: Upgrade your Life
Virgin.com were developing a self promoting viral campaign to drive traffic to 13 participating Virgin companies and to capture data for the portal.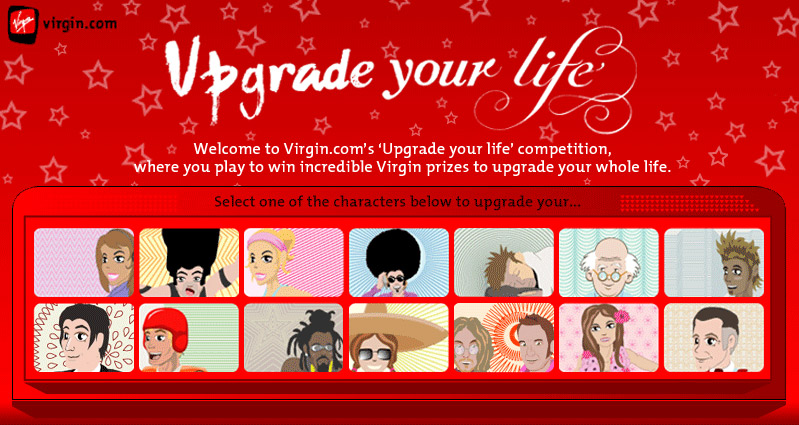 UNIT9 worked with above the line advertising agency Rainey Kelley Campbell Roalfe Y&R to create the site. 'Upgrade your Life' offers a suite of thirteen online games that represent different areas of Virgin's business and include a self promoting mechanic to encourage players to involve their friends. "This approach is as much about the experience as the offers. There is a quid pro qou in the approach that reflects a more equal relationship between consumers and a brand. It goes along the lines of: 'we show you a good time… you tell your friends about us'.
Concept by RKCR, design, development and hosting by UNIT9.
---