The background
Nike wanted to demonstrate that wearing its newest running shoe, the Nike Joyride, is like taking your feet on a literal joyride. So we built an installation that enhanced the experience of trying on the comfortable runners.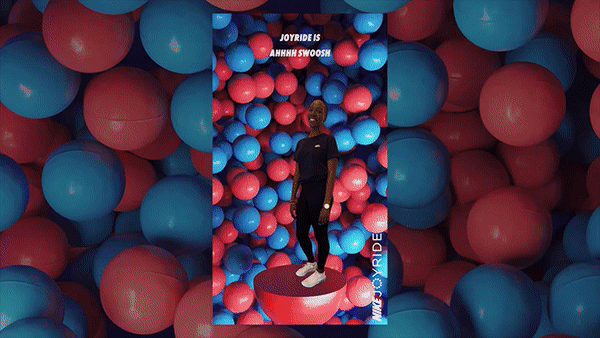 The execution
The House of Recovery in-store experience at NikeTown invited shoppers to create a personalized Joyride testimonial—a unique animated video of themselves posing in a pair of Joyride, surrounded by the signature beads contained within them. Each video demonstrated how comfortable the shoes are and let people express what wearing them feels like on their feet.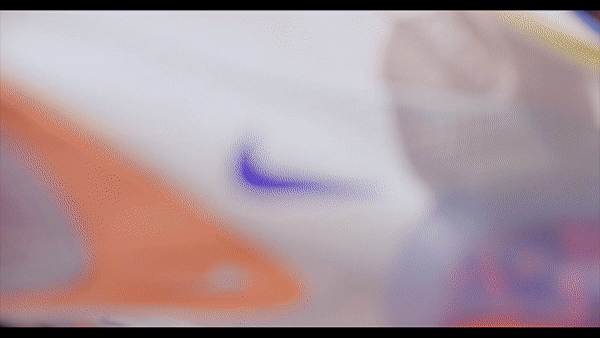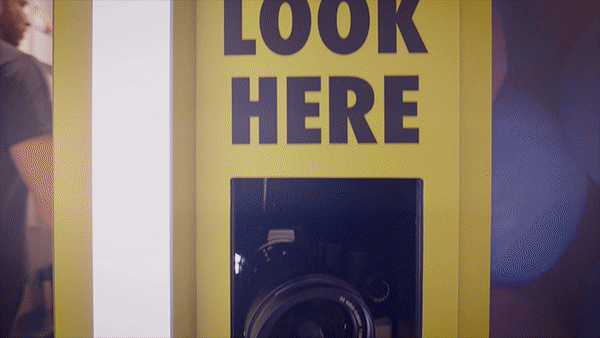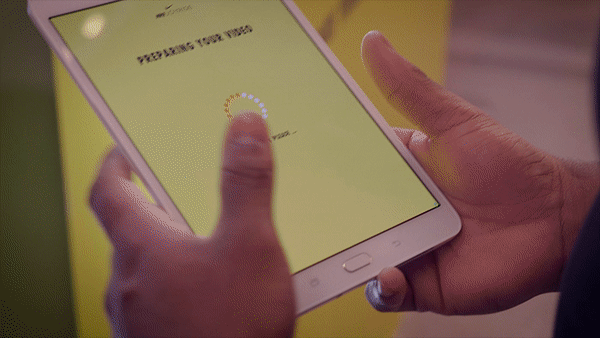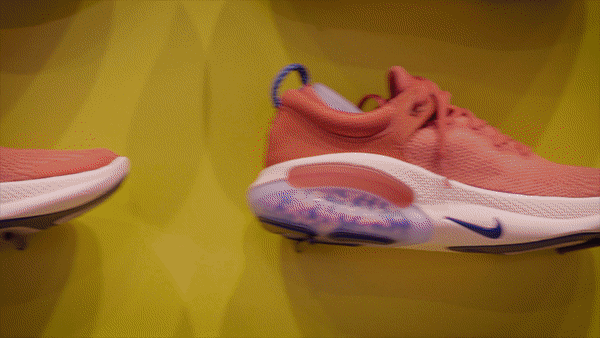 After they posed in the shoes, users could select the animated background—which were all inspired by the key benefits of the beads—that best represented how they felt going on a joyride. Finally, they could add a testimonial and fill in the blank explaining how wearing the shoes makes them feel: "Joyride is ____." Their custom animated video was generated on the spot and they could share it on social media right away.
The timeline was tight, but we had the installation up and running in a matter of weeks. Our team adopted the qualities of the Joyride beads themselves: a group of people working hard behind the scenes so you don't have to.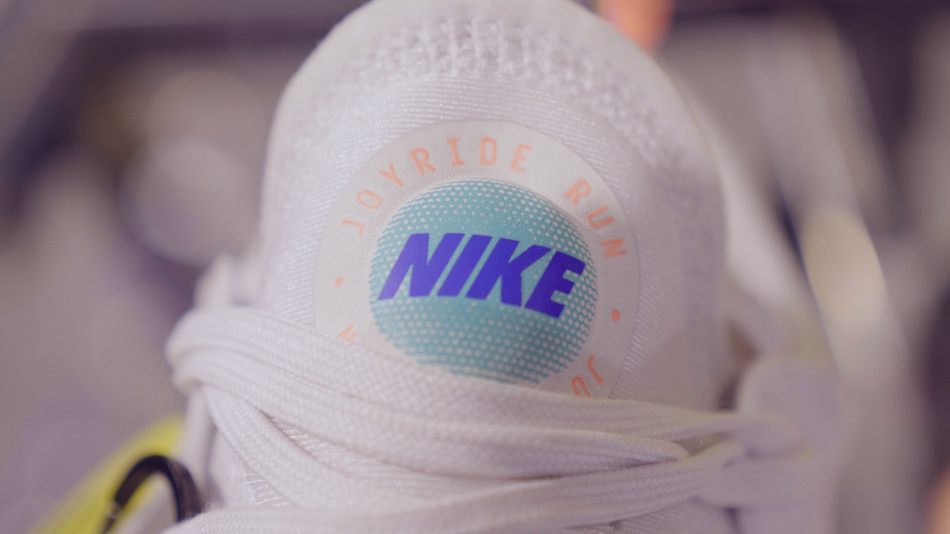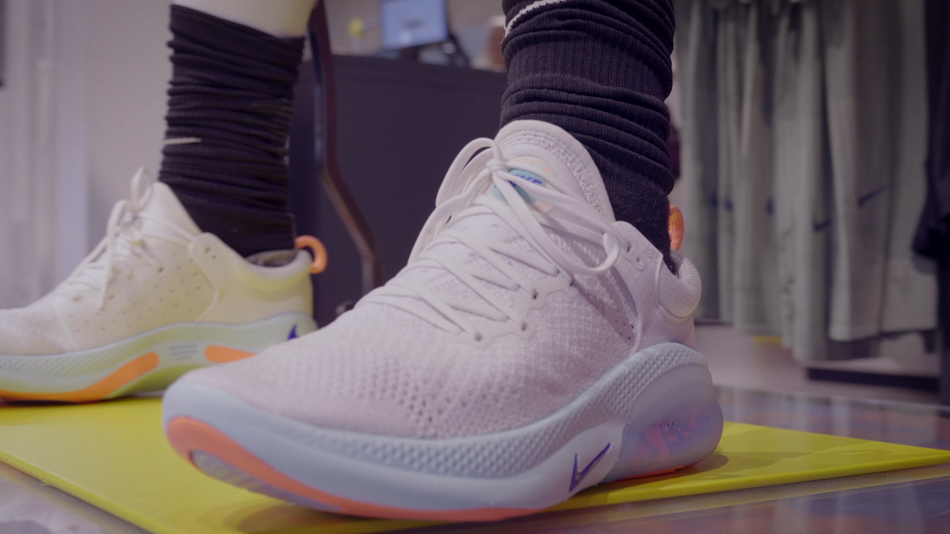 The results
The experiential installation immersed consumers within the world of the Nike Joyride running shoes and reminded them that wearing the shoes is like experiencing your own little joyride every time you put them on.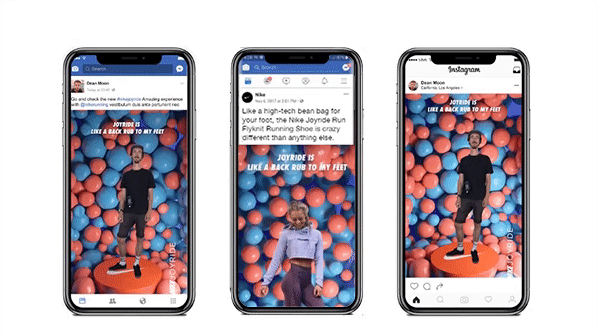 Our participants generated tons of social buzz for us by sharing their custom Joyride testimonials on Facebook, Twitter, and Instagram. The unique videos quickly conveyed all the features of these great running shoes: They absorb impact, offer personalized cushioning, and provide adaptive support.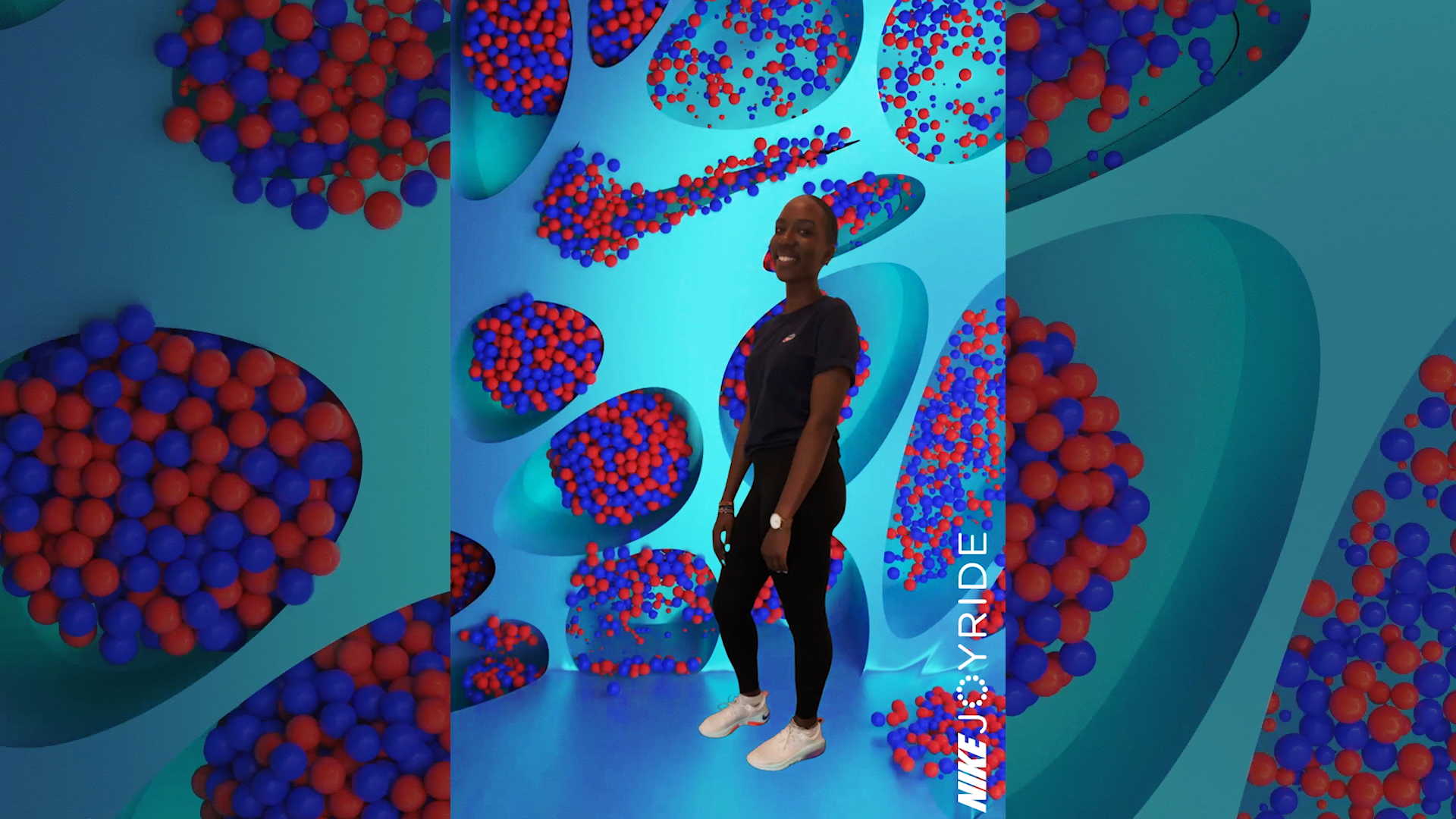 ---
Credits
Division

Creative Director

Brand
Platform

Kind

Industry

Target Market

Release Date

2019-08-15