UNIT9 Art Director Ruben Feurer, along with Yves Sinka, founder of Sinka & Weiss art gallery, and film director and developer, Joris Noordermeer, founded the Neverland Space virtual exhibition. On the Neverland Space website visitors can find temporary displays of digital works of artists from all over the world.
"Countless digital works of art are swirling through the world-wide web, from simple animated pictures known as GIFs to most elaborately designed 3D sculptures and interactive websites," said co-founder Yves Sinka (23), "and up to now, there was no space for these works of art where curators would look after them and put them on display."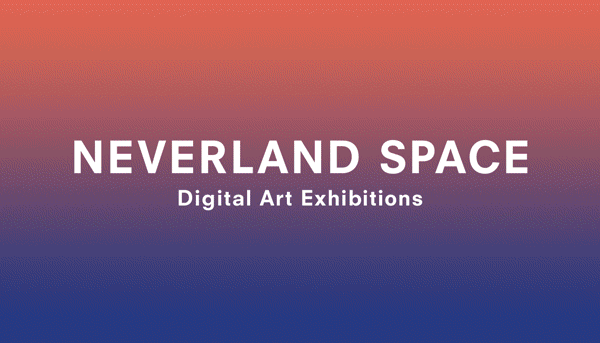 The idea for Neverland Space emerged when Joris Noordermeer visited his friends Yves Sinka and Ruben Feurer in London in the summer of 2013. The three friends discussed the fact that digital art to date has failed to gain acceptance. They felt it was high time that it won the same recognition as classical art, and they decided to create a space that allows you to view this form of art.
The three founders all agreed: a classical gallery or museum is the wrong place to show this genre. Digital art belongs on a digital platform. The website now grants visitors round-the-clock access to the exhibition. Wherever they are, be it Zurich, Tokyo or Los Angeles, visitors to the exhibition can view the digital works of art around the globe at any time by means of their laptop, mobile phone or tablet.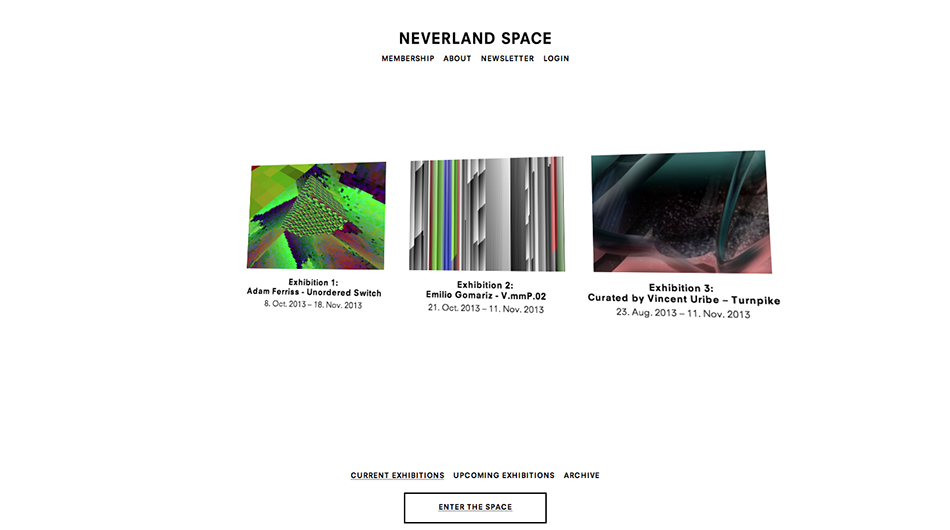 "With Neverland Space we have created a website, equipped with the latest technical options, that is highly functional and offers a truly special experience," Ruben Feurer said. "The works of art appear to be floating in an open space that visitors can fly through. All artists are free to arrange their works as they wish and put them into context at their discretion. This makes every exhibition a unique experience in terms of contents as well as design.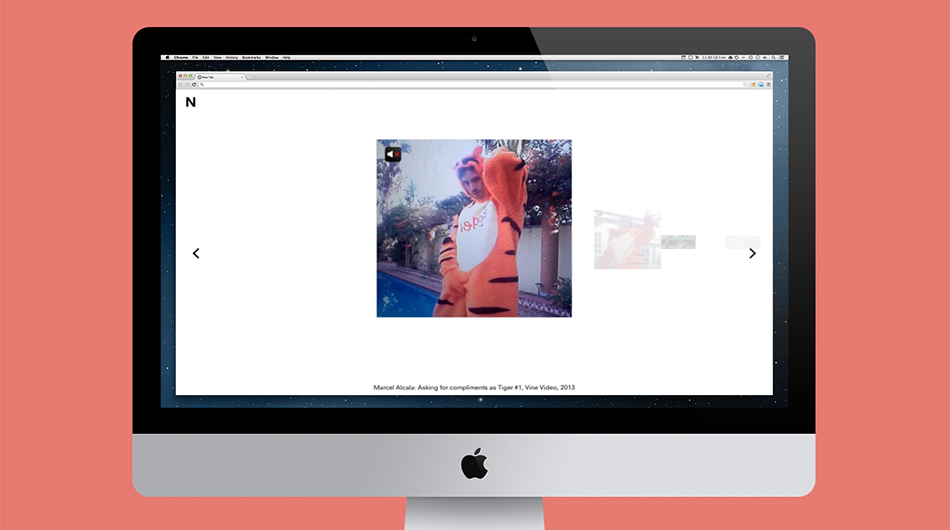 Visiting Neverland Space is easy: Just buy an online ticket, and you have access to the virtual exhibition for 24 hours. The visit is not free of charge, and there is a reason for it: "We want to demonstrate to visitors that digital art is just as valuable as classical art," Joris Noordermeer explained. "Half the earnings will go to the artists, while the other half will be used to enhance Neverland Space.
Visit Page
---
Credits
Division

Art Direction

Curator

Tech Lead
Technology

Platform

Kind

Industry

Target Market

Release Date

2013-08-27