Barclays Premier League: My Player Twin
It may not have been everyone's aspirations to become a football player, but for those that did have the clouded dream of playing under the bright lights of Wembley, fast cars and champagne parties, My Player Twin could just bring you a little step closer to living out your fantasy.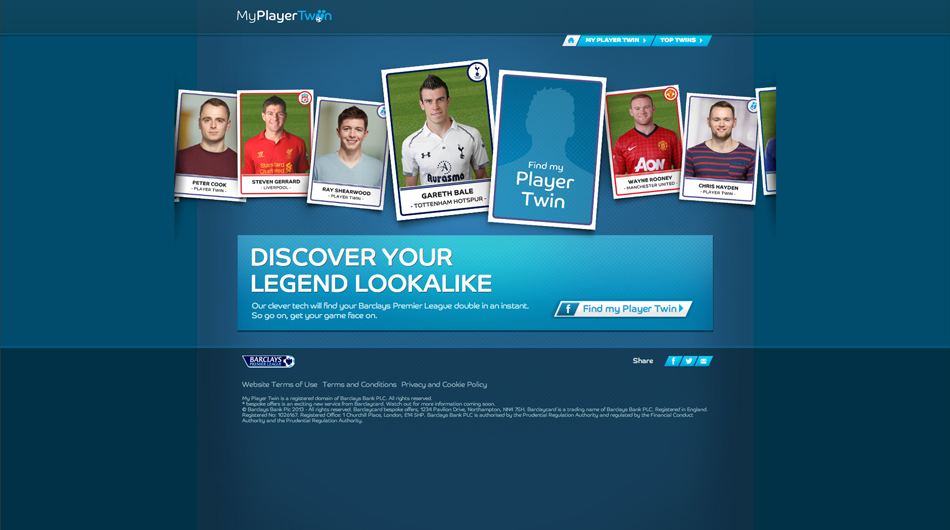 Although it doesn't instantly grant you the technical ability of Robin Van Persie or the vision and grace of Gareth Bale, it will, at least, allow you to discover the player you would most resemble if you had managed to establish yourself as that goal scoring number nine you always thought you were.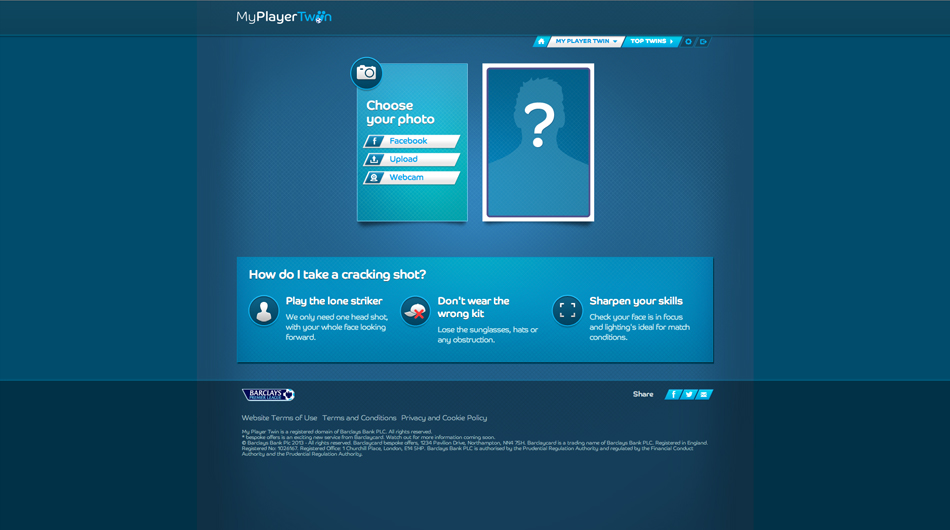 A simple tool, My Player Twin allows its users to upload a photo of themselves from either their Facebook profile or desktop album – they also have the option to capture an image via their computer's webcam, just so they can ensure they look at their best.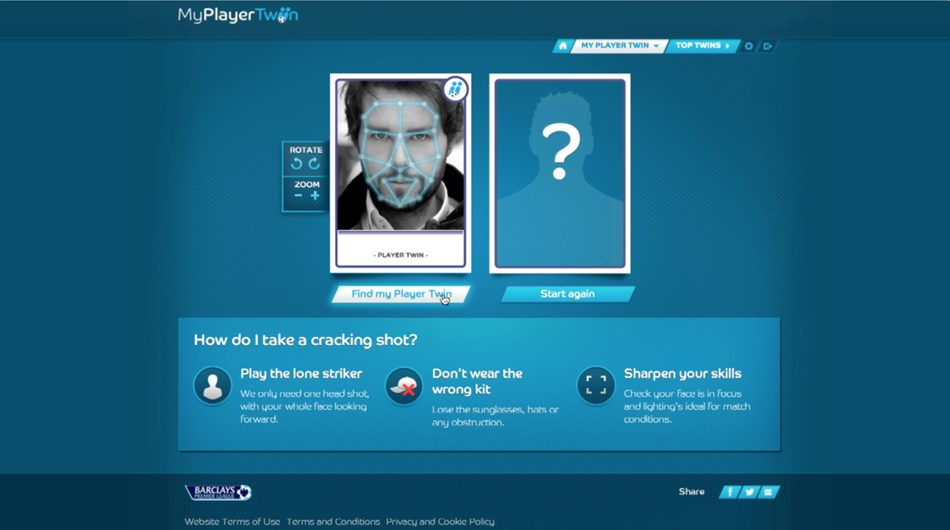 Scanning through an array of Premier League stars, My Player Twin then matches you to the star that most closely resembles you, and your footballing features.
There is then the option to upload your newfound lookalike on Facebook, allowing you to share with the world what might have been if you'd only worked harder on your headers and volleys.
Over its first weekend, My Player Twin attracted nearly thousands unique users and 10's of thousands page views and is continuing to attract thousands of football fans every week.
---
Credits
Division

Brand

Production Company

Producer

Tech Lead

Front-end Developer

Mobile front-end Developer

Tablet Front-end Developer

Back-end Developer

Back-end Developer

Production Design

Production Design

Quality Assurance

Technical Director

Production Director

Systems Administrator

Executive Producer
Technology

Platform

Kind

Industry

Target Market

Release Date

2013-04-29