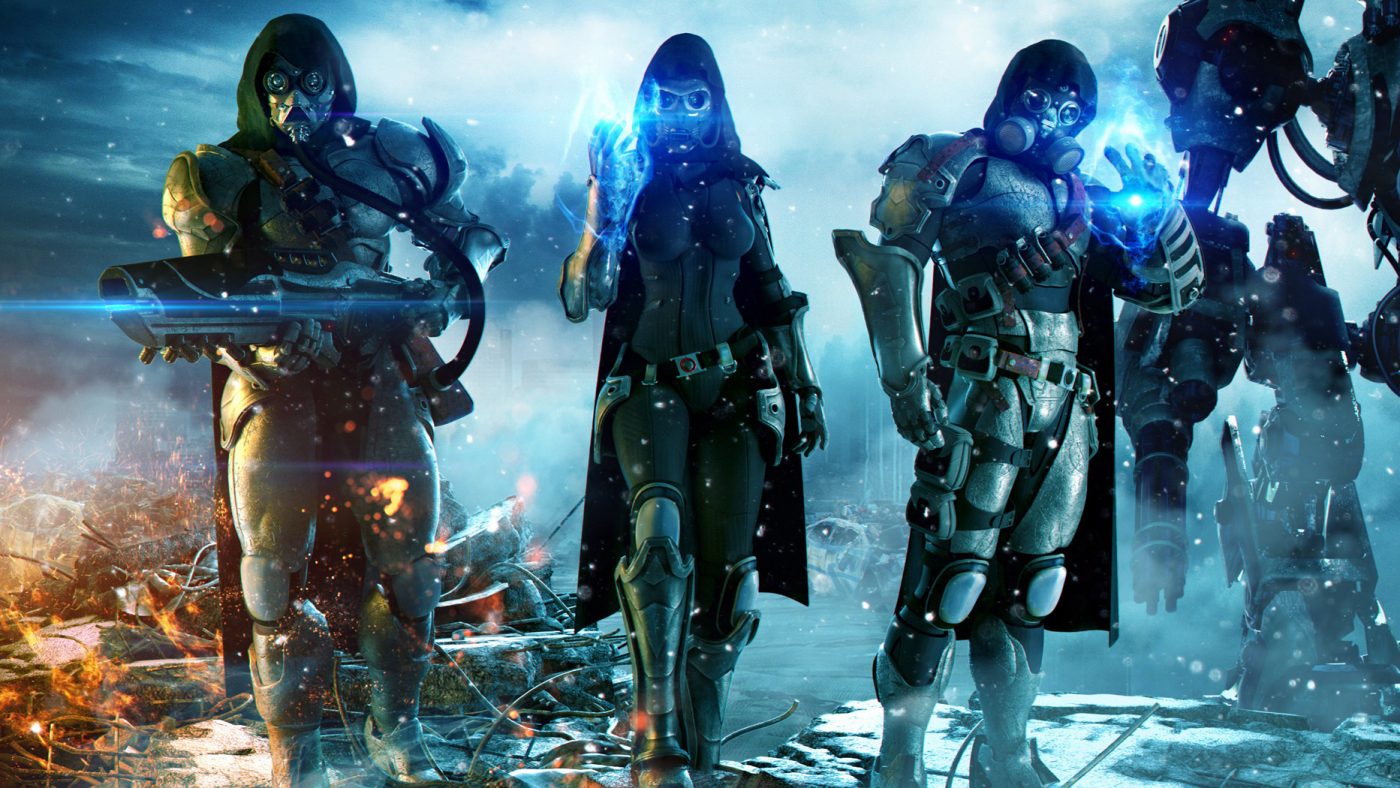 We craft immersive cinematic content
Italian award winning creative directors, writers, CG artists, and content creators duo.
For over ten years Davide Bianca and Andrea Mancuso have worked within the entertainment industry helping film and videogame studios bring their properties to international audiences. Davide and Andrea have been involved in complex and extensive Hollywood theatrical and TV marketing launches, working on properties such as "X-Men", "Teenage Mutant Ninja Turtles", "Rio" and "Spider-Man", art directing and executing original and ambitious global campaigns, delivering to clients such as Warner Bros., Lionsgate, Sony Pictures and 20th Century Fox consistent performance across the board, and establishing a successful dialogue with the fanbase, from a deep understanding of human online-to-offline interaction and expectations, as well as aesthetic and visual achievement.
The directors duo has also been actively involved in the gaming industry, helping studios like Namco-Bandai, Square Enix, Konami and Sony Online Entertainment create original content and consolidate existing IPs, bringing to the table expertise ranging from character design, concept art and look development, to official key art production and CG animation direction, all the way to launch & activation strategy, working on successful properties such as "Gears Of War", "Tekken Tag Tournament", "Final Fantasy" and "Everquest" just to name a few.      
Davide and Andrea's body of work also includes directing TV and online commercials for Perfetti Van Melle, Gucci, and Coca Cola, as well as print campaigns for Lexus, Toyota, and BMW.
Davide's background in Computer Science & Engineering, combined with Andrea's knowledge of complex 3D modeling and CG/VFX pipelines,  provides the duo with a deep understanding of the technological infrastructure and framework of VR/AR, which combined with their experience in the mobile and videogame industries and their passion for immersive narrative has led the two to firmly believe in VR/AR as the most revolutionary medium since the dawn of television.
Strenghts: Cinematic storytelling, narrative driven experiences, character design & look development, concept art & key art, 3D/CG, gaming, cinematic advertising, theatrical marketing, VR/AR experiences, Innovation.