JetBlue wanted to reach fans in a real-time, experimental, totally off-the-wall way, and make some meaningful connections with their consumers. "Get Away with It" was a completely live online game show featuring contestants beamed in via Skype. A slick, mustachioed host, Mark Hammerberg (Jim Conroy), his bubbly sidekick, Hailey (Mamrie Hart), led the fun that commenced for five straight days.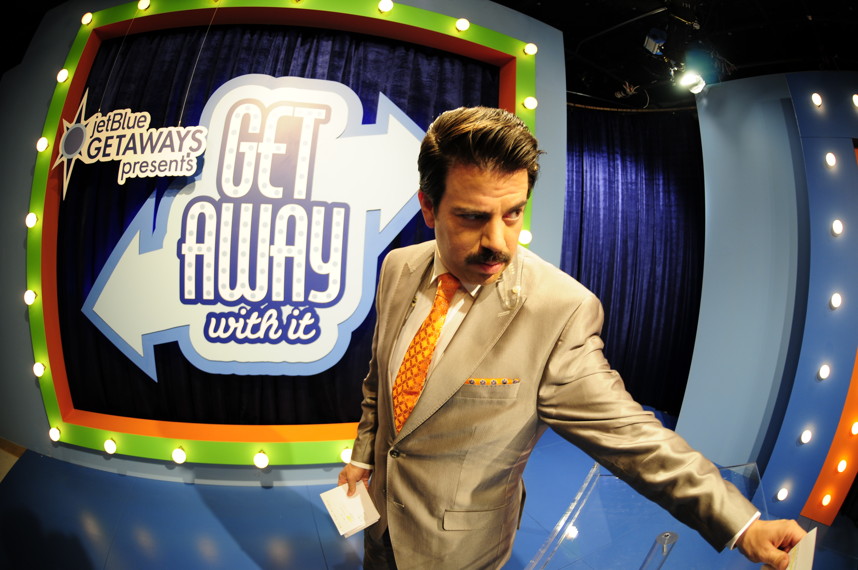 The Rules of the Game
Would-be contestants Skyped in to a central hub where a lucky few were selected to virtually participate in a trivia game of elimination. While hopeful contestants hung out in a virtual green room, those in the hot seat were digitally beamed onto HD screens sitting atop three podiums on a live game show set.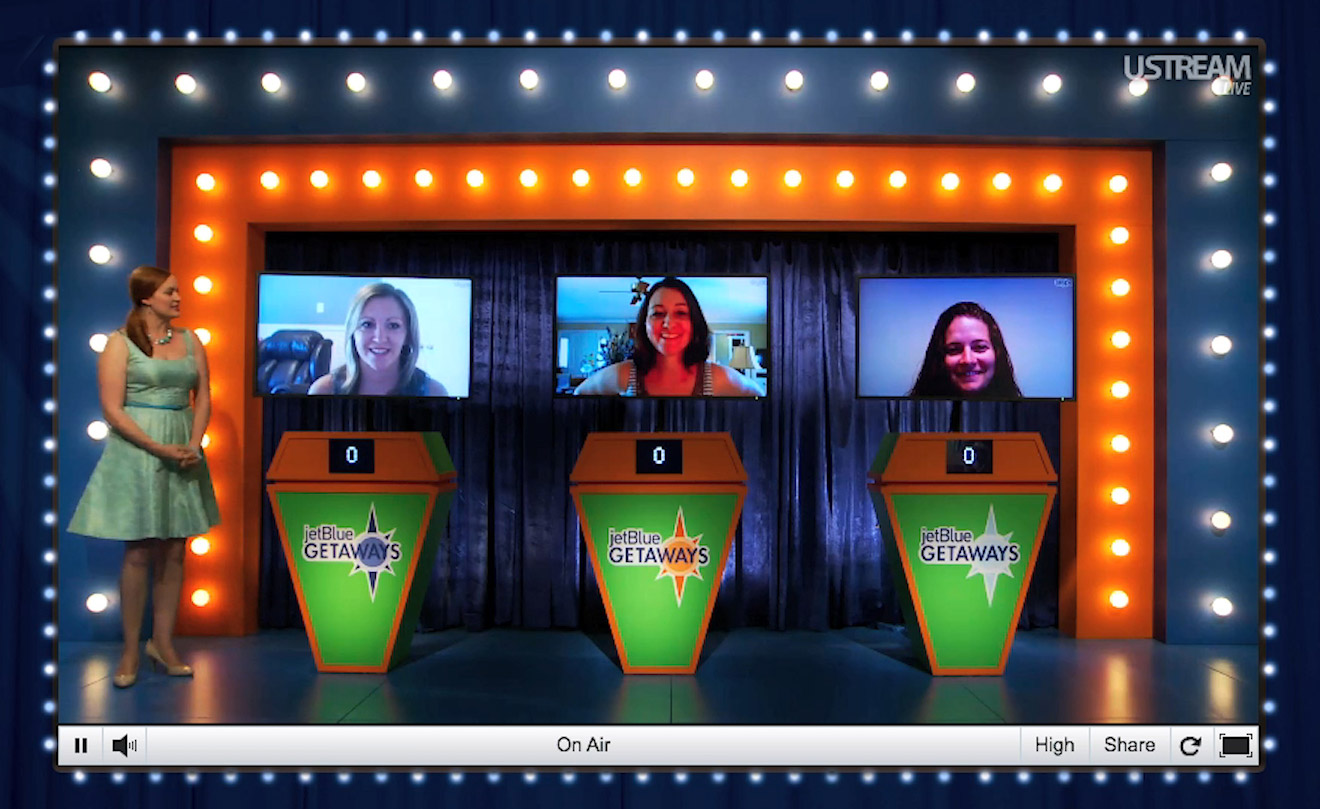 Contestants have seven seconds to correctly answer trivia themed around travel and some of JetBlue's various getaways. Answer correctly, and the contestants scored 100 points. Answer incorrectly, and there were out as quickly as they were beamed in. The last player standing at the end of the 15-to-20-minute show won a fabulous vacation for two, courtesy of JetBlue Getaways.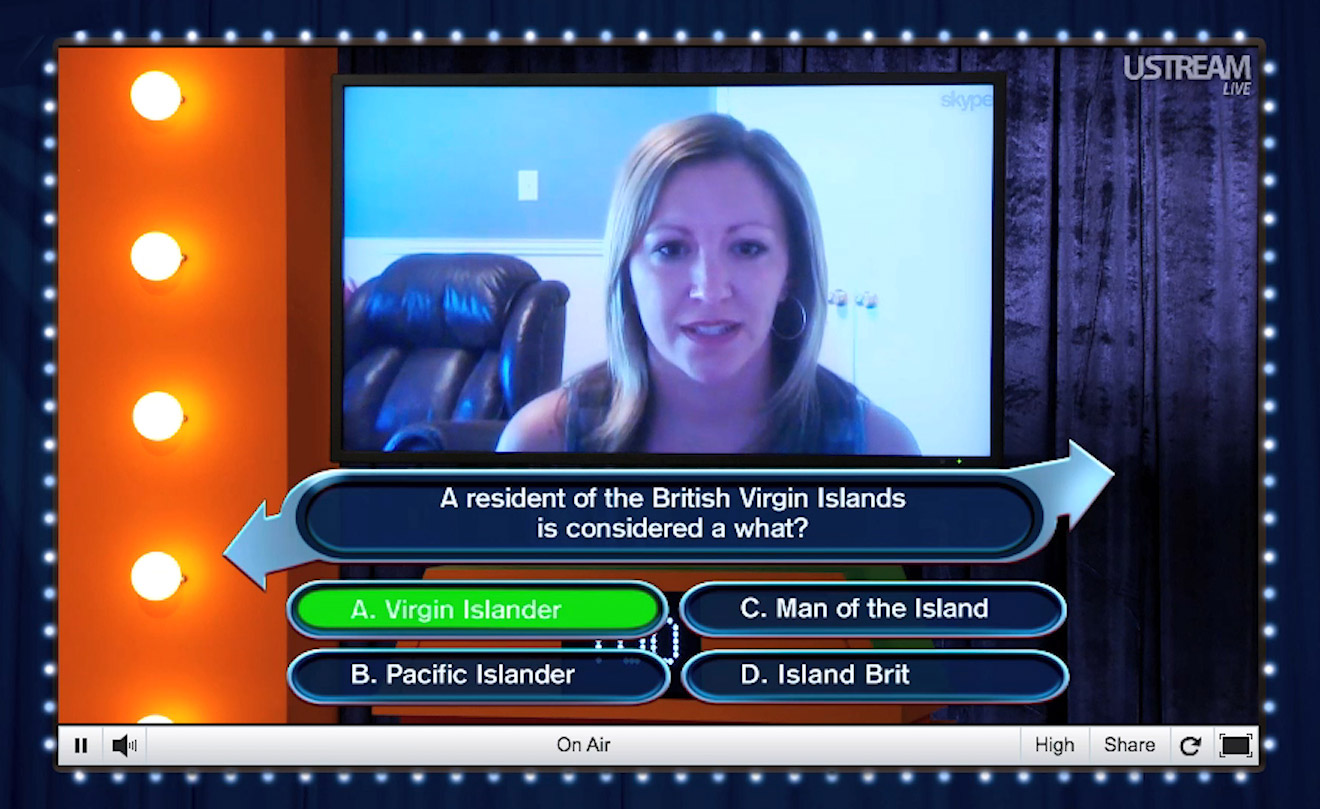 The Crowd Went Wild
Built in HTML5 and accessible from all devices, the show aired five times a day daily for five days and attracted a large audience with the average viewer spending an unheard of 10-plus minutes watching each broadcast.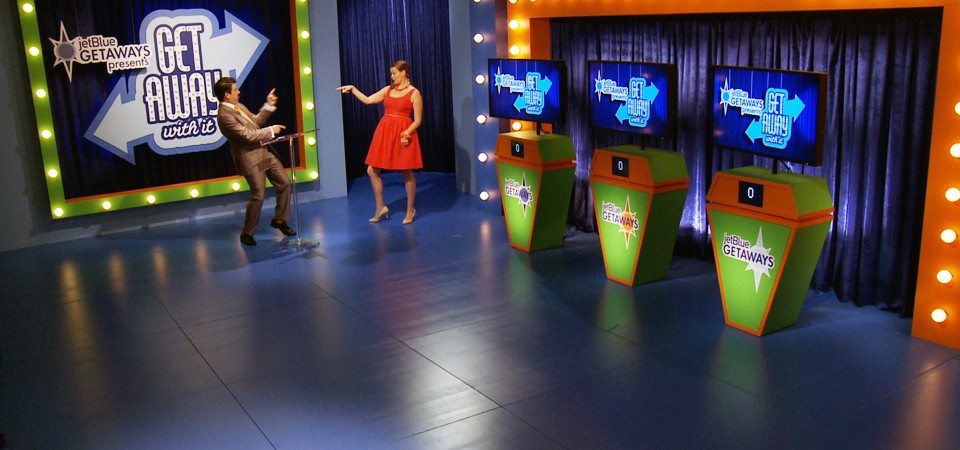 Visit Page
---
Credits
Director

Agency

Brand

Executive Producer

Live Action Producer

Technical Director

Project Manager

Design

Tech Lead

Mobile Developer

Back-end Developer

Tech Lead (On Set)

UX

Quality Assurance

Systems Administrator

Live Action Production

NY Broadcast Service

Production Company

Game Show Control Panel
Project Link

Technology

Platform

Kind

Target Market

Release Date

2012-06-04