Pizza lovers were given the chance to learn the magic of pizza creation through Domino's Pizza Hero—a gamified ecommerce experience that puts the pie in the hands of the consumer. Pizza Hero lets users experiment with dough, sauce, cheese and toppings strikingly close to real life to create the perfect pizza delivered right to their door. The best pizza chefs got to actually work at their local Domino's.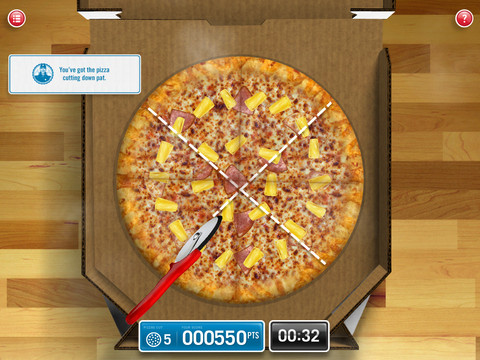 The gameplay of the pizza-making simulates daily work life at Domino's. Starting at the "Pizza Prep School," the player learns everything needed to make a pizza—just like taking part in the real program at Domino's Pizza.
Additional addictive mini games, from pizza cutting to bubble popping, encourage you to improve your pizza making skills and become a legendary Pizza Hero.
With over 300,000 downloads, Pizza Hero went to number three on the App Store, two spots ahead of Skype, and even Homer Simpson got addicted to the app for a while.
Players made over 7 million pizzas and almost 800 of them got to actually work in their local Domino's.
You can watch the TV ad here.
Visit Page
---
Credits
Director

Agency

Brand

Interactive Producer

Project Manager

Technical Director

Tech Lead

Lead Unity Developer

Unity Developer

Design

Lead Designer

Designer

3D

3D

3D

Sound Design

UX

Production Company
Download

Project Link

Technology

Platform

Kind

Target Market

Release Date

2011-11-19